Mobile Fingerprint Identification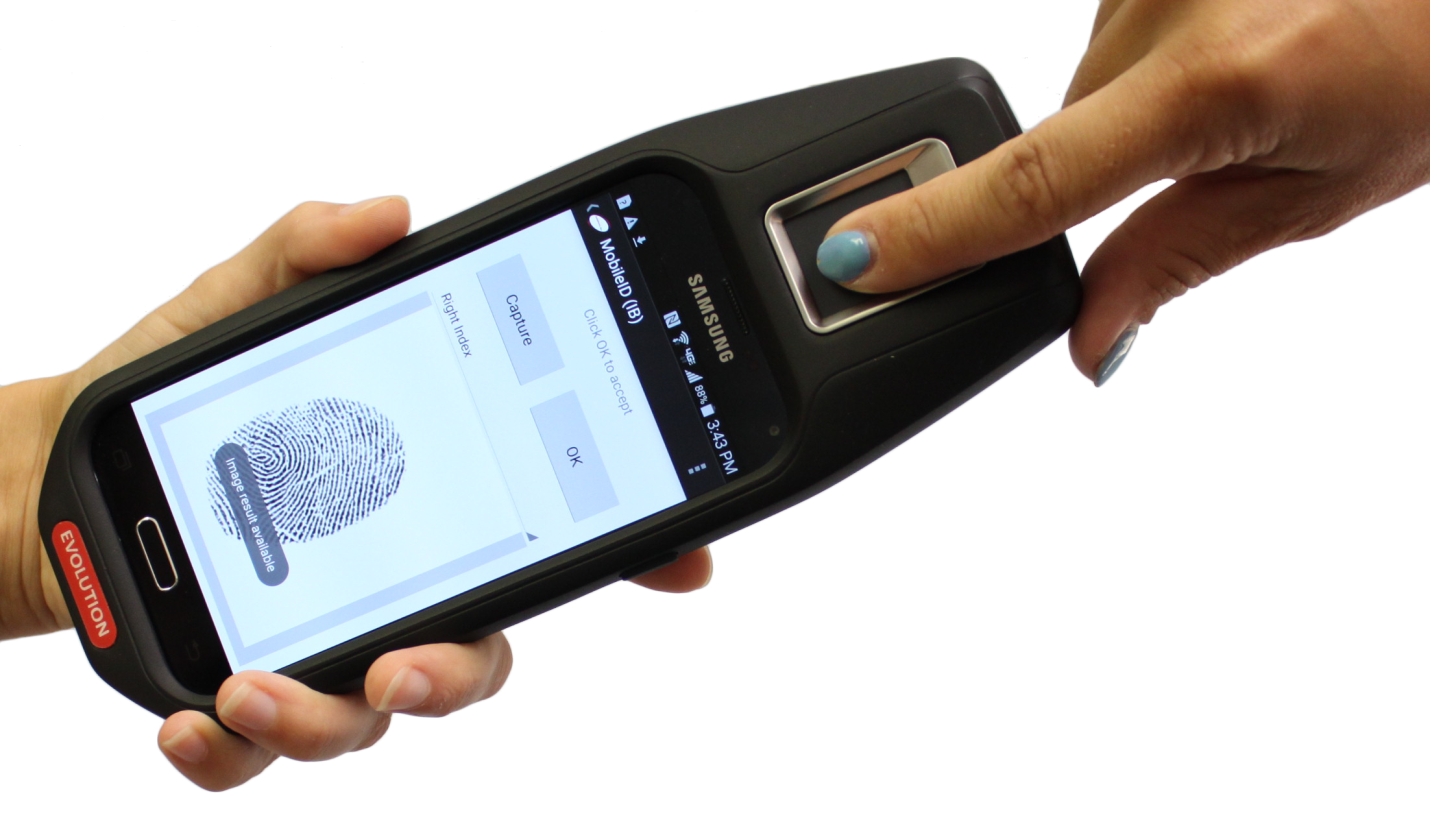 The Pennsylvania Chiefs of Police Association and the Pennsylvania Commission on Crime and Delinquency's Local Technology Workgroup and in cooperation with the Pennsylvania State Police is providing Mobile ID equipment to police departments to conduct fingerprint searches from the field.
In cooperation with the Pennsylvania Justice Network, the Association has established a secure server and infrastructure to receive the transmissions from the Mobile ID device and transmit it securely to the Pennsylvania State Police Automated Fingerprint Identification System (AFIS).  Over the last two years the Association has provided 234 units to police departments.
The Association provides the DataWorks Plus Model Evolution Rapid ID Device. These devices operate on a managed secure cellular network that is the only one approved by the State Police and is included with the device. The devices can be purchased only through the Association.  The devices come with full system and device maintenance and the first year's cellular service.  Currently, there are a few refurbished devices available for $990.  After the first year, the police department will be responsible for maintenance fees and cellular service.  Currently, the system and device maintenance fee is $582.00 and the secure cellular service is $408 per year per devices.
To request to participate in this Mobile ID Project a police department must complete the following steps:
1.    Complete a PCPA application request form for Mobile ID project application form
2.    Complete a PSP Mobile Identification Device Information form (must be emailed as a MS Word Document)
3.    Complete a PSP Mobile ID users List (all user must be CLEAN Certified)(must be emailed as a MS Word Document)
4.    Department must have an ORI on file with the State Police
5    A copy of the police department's Appropriate Use Policy on the department's letterhead.
6.   The Association will provide technical training on the operation of the device and provides this training guide.
The following completed documents should be attached to an email and sent to: [email protected]

PCPA  request for Mobile ID project participation form
PSP Mobile Identification Device Information form ( email only as a MS Word Document)
PSP Mobile ID users List (all user listed must be CLEAN Certified) (email only as a MS Word Document)
A copy of the police department's Appropriate Use Policy on the department's letterhead
Any question should be emailed to: [email protected]

Existing departments can update their users by Emailing Mobile ID users List to Cpl. Kevin Cramer, email: [email protected] at PSP