Education/Training Classes
There are several training opportunities throughout the year for PCPA members and associates to attend.
If you have an event you want posted and announced contact us at: [email protected]
Click here to go to the Calendar
                                                                                                                                                   
---
The Pennsylvania Chiefs of Police Association presents
2022 Physical Fitness Coordinator Class (PFCITP)
(Certification and Recertification)
Western Pennsylvania Location
Certification Class: Mon. September 19 thru Fri. September 23, 2022 (5 days/40 hours), COST $400
(Full Certification class size is capped at 18 participants)
Recertification Class: Wed., September 21, 2022 (1 day/8 hours) COST $100
(This is a 3 -year recertification and the class size is capped at 12 participants)
DEADLINE for registration September 12, 2022 - 4:00 PM
COST includes Health and Fitness textbook, Class Manual, and body fat calipers.
LOCATION: IUP Police Academy, 650 13th Street, Indiana, PA 15705
Sponsoring agency: The Indiana University of Pennsylvania Police Academy
Point of Contact – Marcia Cole, 724.681.1147

PREREQUISITES: Must be current law enforcement personnel or police academy instructor & current basic first aid with CPR & AED certified (Some exceptions do apply for security personnel.  Call if additional information is needed).
INSTRUCTOR: Michael P. Grogan, police officer and Supervisory Physical Fitness Coordinator
Both classes run from 8:00 a.m. until 4:00 p.m. each day with a 45 minute lunch break.  The first day will be casual business attire and gym clothes attire for the rest of the week.
This class is certified by the Pennsylvania Chiefs of Police Association and recognized by the Pennsylvania Municipal Police Officers' Training & Education Commission. The PFCTP is designed to present the student with information pertaining to the legal issues concerning physical fitness testing and training for law enforcement personnel. This includes the development and implementation of an annual incumbent physical fitness testing program. The student will also receive instruction in regard to anatomy, bio-mechanics, exercise physiology, aerobic & strength training prescriptions, body composition, injury management, health & wellness, nutrition, and physical fitness test battery protocols & standards. All training is consistent with the American College of Sports Medicine's Standard of Ordinary Care. This course meets the qualification criteria established by Pennsylvania Consolidated Statutes Title 37, Section 203.72(a)(2)(ii)(C) for Special Instructors working as a Physical Fitness / Conditioning Instructor in a Municipal Police Officers Education & Training Commission certified police academy.
Click here to register: www.pachiefs.org/2022physicalfitnesscoordinatorclasspfcitpcertificationandrecertificationwesternpennsylvania
QUESTIONS?: email Mike Grogan at [email protected] 
HOTEL RECOMMENDATION: Hilton Garden, 714 Pratt Drive, Indiana, PA 15705
Phone:844.208.0361
---
Dolan Consulting Group Course
Course: Peer Support and Mentoring in Law Enforcement: Enhancing Health, Performance and Accountability
Instructor: Captain Brian Nanavaty
Course Length: 2-Day
Live Air Dates: September 20-21, 2022
Standard Rate: $390.00 for the first attendee + $195.00 for each additional
PA Chief's 25% Discount (Attendee Price): $292.50 for the first attendee + $146.25 for each additional
PA Chief's 5% Kick Back (Advertising Fee): $14.63 for the first attendee + $7.32 for each additional
*Advertising fee applies to every registration coming through the unique PA Advertised Registration Link below
PA Advertised Registration Link: https://cvent.me/Q3oaPW?RefId=PA
PA Advertised Coupon Code: pachiefs
Download the Course Brochure here or Scan the QR code to learn more: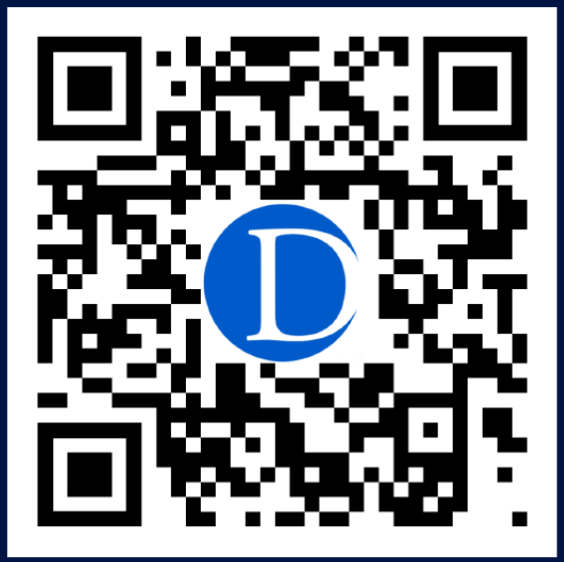 ---
P
CPA Lunch & Learn Series – "Building Your Knowledge"
with
Bobby Merhaut, Sales Manager, CARFAX for Police:
 "CARFAX for Police Investigative Tools"
PCPA Lunch & Learn Series - 

"Building Your Knowledge"
with
Chris Boyle, Esq., Chris Boyle Law Enforcement Consulting, LLC
"Medical Marijuana and Law Enforcement in Pennsylvania"
Slideshow in Printable PDF version
04/13/22

---
ABLE Project Executive Session
04/05/2022
PCPA Lunch & Learn Online Series-"Building Trust in Law Enforcement - Through Internal Affairs Policies & Procedures"
Download the session handouts here:
10-25-20 Sample Borough IA Policy from Gerber Christopher.docx
Gerber PA Chiefs Association on Internal Affairs Protection Against Claims.pptx

---
PCPA Lunch & Learn Online Series - "Being First Matters" - FirstNET
---
Roll Call Training
Illicit Trade and Trafficking
We need a united front to stop black-market criminality and trafficking in Pennsylvania. "The best way to put a halt to illicit trade in Pennsylvania and across the country is for law enforcement, the business community, and other leaders to work together, sharing information and expertise. By doing so, we have more eyes on the problem and more ways to root it out and stop it. Criminals who traffic in counterfeit and fraudulent products also traffic narcotics, guns, and even human beings. The black-market fuels organized criminal networks—including terror groups and drug cartels—while damaging our economy, businesses, and our communities.
Illegal trade fuels a $2.2 trillion-per-year industry of transnational crime and directly impacts communities across the Commonwealth:
In 2016, Pennsylvania ranked 2nd in the country for reports of heroin usage and third for reports of Fentanyl with 17,222 and 3,173 reports, respectively.
Ports in Philadelphia, Erie, and Pittsburgh facilitate the transport of commodities into and through Pennsylvania, providing drug traffickers with another method for smuggling drugs into the state.
Total revenue lost due to tobacco smuggling in Pennsylvania: $178 million.
The pervasive threat of illegal trade and black-market profiteering is pervasive amid supply shortages and the increase of e-commerce.  Far too often, unsuspecting consumers fall victim to nefarious actors looking to peddle counterfeit and stolen goods, putting consumers' health in danger and harming legitimate businesses and, ultimately, taxpayers.
Scott L. Bohn
Executive Director
Pennsylvania Chiefs of Police Association
---
KEITH LAMONT STITH
CONSULTANCY AND TRAINING
Website: stithconsultancy.com
E-mail: [email protected]
(908) 812-4176
ADVANCE 21st CENTURY POLICING PRINCIPLES IN YOUR COMMUNITY
Keith L. Stith Consultancy and Training, LLC. is a law enforcement and education consultancy that offers advisory, education and professional development on culturally responsive practice.

Our services include,
Customize culturally responsive led training programs and curriculums designed to transform the police work culture to better meet the needs of police officers and the true needs of the community. 
Newly developed culturally responsive recruitment curriculum designed to assist in the recruitment of African American police candidates.
CALL FOR YOUR FREE CONSULTATION
(908) 812-4176
---
Chris Boyle Law Enforcement Consulting, LLC
2022 Monthly Caselaw Updates
Date: New one-hour of videos on the 1st of every month
Time: Watch them any time that fits your schedule
Location: PowerDMS, PlanIT, or my online Learning Management Site
Cost: $8.25/officer/month ($99 yearly subscription)
Online information: https://www.chrisboyleconsulting.com/monthly-online-training
Discount: 14 months for the price of 12, no payment until January 
If you and your troops are training on only the ten "most important" cases that make it into state-mandated training every year, cases that are sometimes eighteen months old before you hear about them, you may be missing out.  
Every day, I review every case that comes out of the United States Supreme Court, every case in the Third Circuit, Eastern, Middle and Western Districts of Pennsylvania, and every reported Pennsylvania state law case from the Pennsylvania Supreme Court on down, that mentions law enforcement.  I pull any case involving a change or clarification in the law, and any that my thirty-two years in, and defending, law enforcement tells me is worthy of your time. Why is it worthy? - Either because I have defended officers sued based on the same concept, or it is an area where we fall short in applying criminal law, and the guilty go free.  
Every month, I provide these cases to you in four, fifteen-minute videos, on the first of each month, adding relevant "check-the-box" topic discussion as the need arises through the year.  The oldest case you will ever see in one of my updates? 31 days.  New for 2022? Each month I will be sending Departments a test on that month's training, to gauge "knowledge transfer". New Departments signing up now, will receive November and December 2021's updates at no additional cost. (Departments who have been along since the 2021 launch and renew, will receive a two month discount for 2022!) 
Keeping up to date on the most recent developments in the law will help keep you and your officers out of federal court as defendants, and at the forefront of professional policing. You and your officers each receive twelve hours of high quality, up to the minute training over the course of a year for less than ten bucks a month.  If you head off just one federal lawsuit, the investment pays for itself many times over. I look forward to you joining the 42 Departments already taking part, and stand ready to answer any questions you might have, or to sign you up. Thanks for your time! 
(Ret.) Lt. Chris Boyle #125, Esq.
[email protected]